Each week, The L. Palmer Chronicles unites the Magical Planets of Glowing Powers to bring you a member of The League of Scribes.
The League of Scribes is a legendary group of authors who write grand adventures in the realms of science fiction and fantasy. They are able to write rich, compelling stories while keeping content in the PG –PG-13 range.
If you have been on a quest to find clean sci-fi and fantasy novels, you have reached the right place.
This week, we present:
Sarah Ashwood
Otherwise known by her Code Name: Warriorchick
My sister came up with this term as a humorous description for female warriors, and we both liked it so much we stole as a "group name" for the two of us.
About the Author:
A genuine "Okie from Muskogee," Sarah Ashwood grew up in the wooded hills outside the oldest town in Oklahoma. Former co-editor of the webzines "Moon Drenched Fables" and "Moon Washed Kisses," Sarah is author of the Sunset Lands Beyond Trilogy. She is also author of the poetry volume "A Minstrel's Musings" and the novella "Amana," along with numerous other published works. In her imagination, she soars effortlessly through historical and fantastical worlds. In real life, she lives (mostly) quietly at home with her husband and three sons.
Sarah Ashwood's Work
Aerisia: Land Beyond the Sunset, Book 1 of the Sunset Lands Beyond trilogy

The mystery of other worlds is not one Hannah Winters ever thought she'd solve. However, the day she spots a brown-robed stranger with a magical staff in a neighbor's field is the day she also discovers Aerisia, a magical land beyond Earth's sunset.

Here in Aerisia, Hannah is believed to be the Artan, a legendary heroine prophesied to deliver Aerisia from the Dark Powers. Plenty of people, including the Simathe, a race of immortal warriors, and the Moonkind, people of the Moon, are willing to help her discover her true identity, but Hannah's just an ordinary girl from Earth. She doesn't have any latent magical abilities and she's not the Artan. However, her allies aren't seeing it that way. Neither are her enemies. In fact, Hannah's life is in jeopardy nearly from the moment she arrives in Aerisia. And becoming the Artan may be the only way to survive…
Interview
Who would love your books?
Anybody who loves a fantasy read, especially one with elements of fairytale, mythology, and romance.
What was the inspiration for your latest book/series?
Two things: a love of speculative fiction—be it fairytales, fantasy, paranormal, mythology, or folktale—and a sunset walk down a country road. If you've read (or eventually read) Aerisia: Land Beyond the Sunset, you'll find both influences in the novel. The scene in the opening chapter where Hannah meets Risean Wy' Curlm, who whisks her away from her Colorado home to Laytrii's palace in the land of Aerisia, was inspired by an incident in real life. I used to walk/run country roads at evening when it was cooler, I had a neighbor who raised horses and had a huge, old stump in his pasture, and my overactive imagination sometimes tricked me into thinking that stump was something it wasn't. Once, it was a bear, once a dog, once a stranger in flowing robes…which got me to thinking. What would happen if I actually ran across a stranger from another time period or world? Put all these factors together, and Aerisia was born.
If a movie of your book were made, what movie(s) would it be most similar too?
Well, one reader graciously compared my series to the Lord of the Rings. I can't say I would ever put this trilogy anywhere near that category, but I did take it as one of the biggest compliments I've ever received! Still, simply for its story arc of crossing from Earth to a magical realm, I would probably say it's closer to the Narnia movies.
Do you use music while writing? If so, what music do you use? Is there a theme song for your book?
Sometimes I do. I enjoy listening to Enya, Blackmore's Night, Celtic Woman, Disney songs, movie soundtracks, and anything that inspires me with a fantasy, adventure, or fairytale vibe.
The theme song for the Sunset Lands Beyond trilogy would be "The Old Village Lanterne" by Blackmore's Night. It's such a beautiful, inspiring song, and reminds me of Hannah and her journey as the Artan, the savior of another world.
What authors or books inspire you most?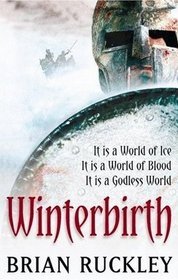 Brian Ruckley, Sarah Ash, C. Greenwood, Linda Chaikin, Juliet Marillier, and Julie Kagawa, to name a few.
If you were conquering the world, what fantasy or sci-fi creature/race/entity would you build your army out of? Why?

Elves, Tolkien's Elves. They are gorgeous and graceful, but extreme fighters and deadly with whichever weapon they wield.
Would you rather ride a galactic unicorn or a space dinosaur? Why?
A galactic unicorn, because horses have always been my favorite animal, so unicorns are my favorite mythical beast. (Unicorns even make a brief appearance in my Sunset Lands Beyond trilogy.)
When did you decide to be a professional writer?
I've always been enamored with fairy tales, as well as stories of knights, pirates, swordsmen, ancient Rome, and Vikings. By the time I was eighteen, I'd also discovered the fantasy genre. When I began writing, fantasy was the genre I naturally turned to, since I could combine all of my interests into one. Readers of my Sunset Lands Beyond trilogy will probably find glimpses of nearly all of these elements in my books. They may also be surprised to learn that I actually wrote the original, very rough draft of this trilogy when I was eighteen years old! I even hand wrote it all in notebooks. I filled eight entire notebooks. The trilogy was overhauled many times before it was published 12 years later, but the original characters and storyline have remained the same.
Are you a planner, a discovery writer, or a hybrid?
I'm not much a planner when it comes to writing. I've written six novels (working on my seventh) and multiple short stories, and have never used a detailed outline. I typically have a file on my laptop with my current novel's name followed by "Ideas" (i.e. Aerisia Ideas) where I type down any and everything snippet that I think might be useable in the story. Sometimes I organize them into some semblance of order, but that's about it. I'm very much a fly-by-the-seat-of-your-pants writer.
What is your number one piece of advice for aspiring writers?
Fearlessly self-edit and rewrite! When you reread your rough draft, you'll find a great deal of room for improvement. Don't be afraid to keep trimming and snipping, rewriting and improving.
Where do your books fall on the Rating Scale of PG to PG-13 Content (1 = How To Train Your Dragon, 8 = The Dark Knight, 10 = Borderline-R-Rating).
I generally give the books a PG-13 rating, as there is a situation or two that might not be appropriate for younger children.
If you live in a fictional world (besides one you've created) which would you choose and why?
I loved the world Sara Douglass created in her Wayfarer Redemption series. The Icarii are one of the most beautiful and fascinating fantasy races I've ever encountered. I would love to spend time among them, especially with Stardrifter Sunsoar, who remains one of my favorite fictional characters.
To explore the worlds Sarah Ashwood has created, check out the books below:
To Interact with Charity Marie, check out the links below:
Readers:
Do you have any more questions for Sarah Ashwood?
What is your favorite world-crossing fantasy?
If a galactic unicorn and a horde of Middle Earth elves got into a battle, who would win?
If you would like to join the League of Scribes, please e-mail lpalmer@lpalmerchronicles.com