Each week, The L. Palmer Chronicles uses The Gleaming Orb of Wonder to open up a portal through the universe to bring you a member of The League of Scribes.
The League of Scribes is a legendary group of authors who write grand adventures in the realms of science fiction and fantasy. They are able to write rich, compelling stories while keeping content in the PG –PG-13 range.
If you have been on a quest to find clean sci-fi and fantasy novels, you have reached the right place.
This week, we present:
Karlie Lucas
Otherwise known by her Code Name: Whispering Wind
After many adventures, and misadventures, as a teenager, I took on the name Whispering Wind to try and keep a low profile.
About the Author:
Karlie Lucas is a preschool teacher by day and a writer/artist by night.
A graduate of Southern Utah University, Karlie received a B.A. in Creative Writing, with a minor in art. She is a member of Sigma Tau Delta, The International English Honor Society, as well as ANWA, the American Night Writers Association.
Karlie is interested in all things magical and mysterious, especially elves and dragons. She is an avid fan of J.R.R. Tolkien and J.K. Rowling.
When not writing, Karlie can often be found drawing, baking, watching her favorite old school shows, or just spending time with her family.
She currently resides in Dallas, Texas with her husband and a cat named Kally.
Karlie Lucas' Work:
For hundreds of years, the gates of Tarragon have been sealed from the outside. Prophecy speaks of the day the last Key Keeper will return and wake the dragons from their spell-cast slumber, returning them to their rightful home.

Seeking to fulfill her father's dying wish, Anwen Porter travels to the Drakonii Mountains where she meets Tyler, a mysterious local with a secret. With his help, she learns more about her clouded past and her own abilities. But when Courtney, a lovesick mage, tries to insert herself into their plans, things begin to go horribly wrong.

With death threatening at every turn, Anwen must learn to rely on her newfound friends to survive. But how can she unravel the mystery of her heritage when everything is trying to kill her?
Who would love your books?
I think that anyone who loves a good fantasy will like my books. I try to make them realistic without going overboard. I strive to keep that sense of magic and adolescent naivety that makes for a good teen read. But I like to add a bit of a twist where I can, so those who like unexpected, or just classic fantasy should like my books.
What was the inspiration for your latest book/series?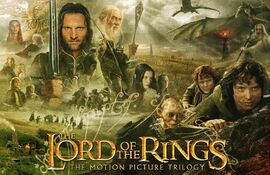 My latest series is Tarragon, which keeps in the tradition of Lord of The Rings, being three parts. The inspiration for this series came from a dream I had about one of the scenes in book one, where the main character, Anwen, sees a vision of dragons. And it just grew from there.
If a movie of your book were made, what movie(s) would it be most similar too?
I think that if they ever made a movie about Tarragon, it would likely be similar to Harry Potter and Lord of the Rings. It's an epic fantasy without the typical "epic", meaning I think it's more relate able, like Harry Potter is.
What would be the theme song for your book(s)?
I actually listened to a lot of Imagine Dragons while writing book one of Tarragon, so I guess you could say that their songs serve for the purpose. But if I had to pick just one, I'd have to say "It's Time" by Imagine Dragons.
What authors or books inspire you most?
I think I can safely say that I feel most inspired by three authors in particular, J.K. Rowling, J.R.R. Tolkien, and C.S. Lewis, though I do have to give a nod to Robin McKinley as well.
If you were conquering the world, what fantasy or sci-fi creature/race/entity would you build your army out of? Why?
I would use dragons, to be perfectly honest, especially if they were the same from my Tarragon series. They are wise, ancient (mostly), hard to kill, possess magic, and have a wicked flaming breath. That and I just think dragons are cool.
Would you rather ride a galactic unicorn or a space dinosaur? Why?
I'd go with the unicorn, mainly because I think it would be easier to ride as I've had some experience riding horses.
When did you decide to be a professional writer?
I decided to really make a professional go at writing probably about the year 2013, when I decided to brush off some of my earlier manuscripts, just to test out the market. I polished them up, sent them out to agents, waited on pins and needles, got no bites, so decided to publish them myself. I started with The Unknown Elf and a short story, which were released in 2014.
Are you a planner, a discovery writer, or a hybrid?
I'm more of a discovery writer, I suppose. I like to write "by the seat of my pants", as it were. More often than not, my characters tell me the story and its major plot points as they see fit, not as I want them. Though they usually are kind enough to tell me the events in the order they happen. Not always, but most of the time.
What is your number one piece of advice for aspiring writers?
My number one piece of advice for aspiring writers is to never give up. Honestly, someone out there needs your work, they just don't know it yet. And don't let the "business" side get you down. If you can't do it the "traditional" way, don't be afraid to do it your way.
Where do your books fall on the Rating Scale of PG to PG-13 Content (1 = How To Train Your Dragon, 8 = The Dark Knight, 10 = Borderline-R-Rating).
My books fall more towards the PG rating, with maybe a 4-5 on the scale above. I don't use violence for violence's sake and try to stay away from graphic material. I also try to use minimal cussing, and keep any romance clean. No bedroom scenes.
If you could own one magic or sci-fi object or technology, what would you choose and why?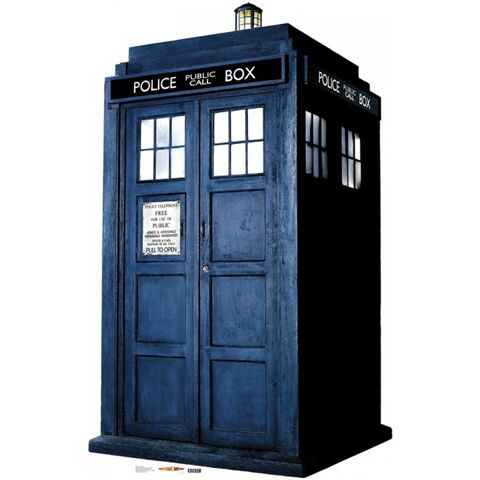 I would probably go for the TARDIS, because it can travel anywhere in time and space!
To explore the worlds Karlie Lucas has created, check out the books below:
The Unknown Elf
Kas
Tarragon: Key Keeper (pre-order)
To Interact with Karlie Lucas, check out the links below:
Readers:
Do you have any more questions for Karlie Lucas?
Do you prefer the wizard battle between Harry Potter vs Voldemort or Saraman vs Gandalf?
What is your favorite epic fantasy?
What do you think is the coolest dragon?
If you would like to join the League of Scribes, please e-mail lpalmer@lpalmerchronicles.com